17 Nov

POLYTECHNEIO HERE

by Vangelis Pappas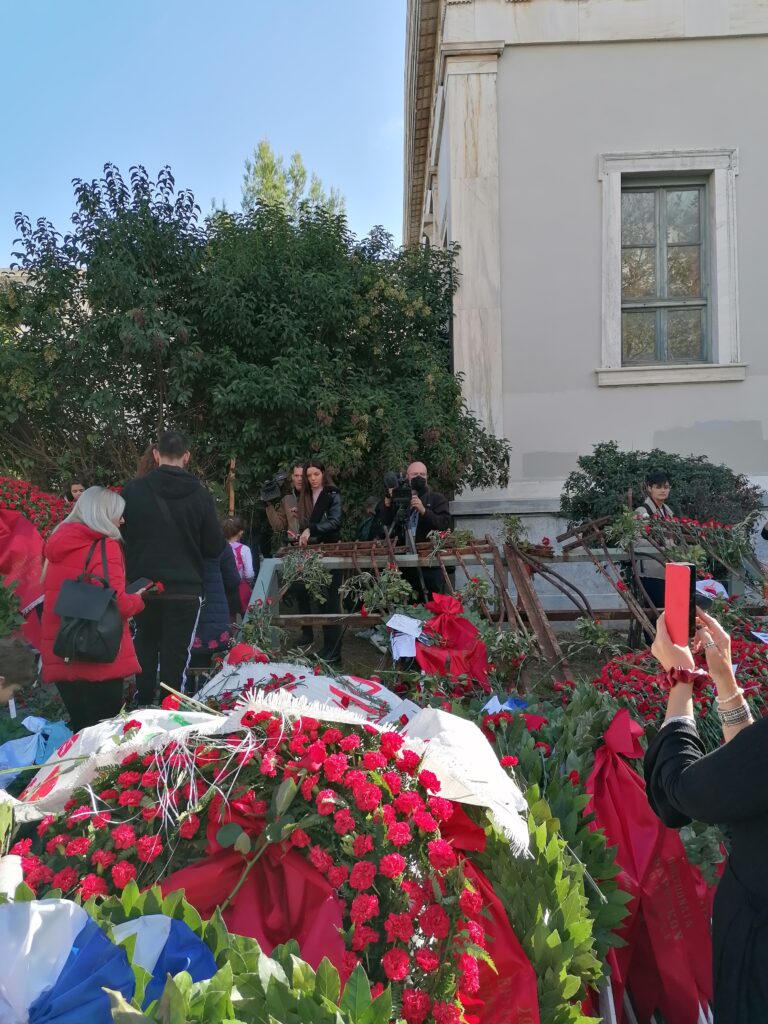 November 17 today and the first time I can go on the day to the Polytechnic school (Polytechneio in Greek) itself, to this historic building that you only hear about on school holidays, if you don't go to school or study in Athens.
49 years ago, people of the same age, amidst all the daily oppression of their rights and freedom of expression, decided to take matters into their own hands. Young people who happened to be there and then, were destined to speak for all the voices that could not be heard, to react and to act.
How do young people today see this anniversary that affects them so directly? As a simple day with no classes or as a reminder that we are the future? Every young person can express concerns and worries, motivate and why not change something in the world. It may be something small, but it will certainly be important. As long as it is done, starting from the individual and reaching the group, to raise issues that are considered sensitive, but which concern it and not asserting them stifles it. Where it sees injustices and mistakes, to point them out so that they can set them right.
Let us remember that we have power and we can use it. Every day.